Richmond Football Club continues to celebrate, empower and support women in sport, recently hosting a morning tea to launch the 2017 Lagunta Sister's Netball Program.
Run in conjunction with Netball Victoria and in its third year, this unique and innovative program of the Korin Gamadji Institute, provides opportunities for Indigenous females through both netball and connection to culture.
The Sisters in Sport Morning Tea saw a host of VIP's from across our Indigenous community, sport and politics, come together to discuss the gender gap in media coverage, funding, sponsorship and salaries of women's sport.
Discussion extended to the lack of opportunities for women in leadership roles within the sporting landscape, as well as general employment, health and education. Importantly, a range of solutions were explored.
The panel, hosted by Richmond's Multimedia Executive, Tiffany Cherry, included Marngrook presenter, Shelley Ware, Melbourne AFLW player, Aleisha Newman, Richmond's Fan Development and Diversity manager, Rana Hussain and Netball Victoria's High Performance Manager, Rebekah Webster.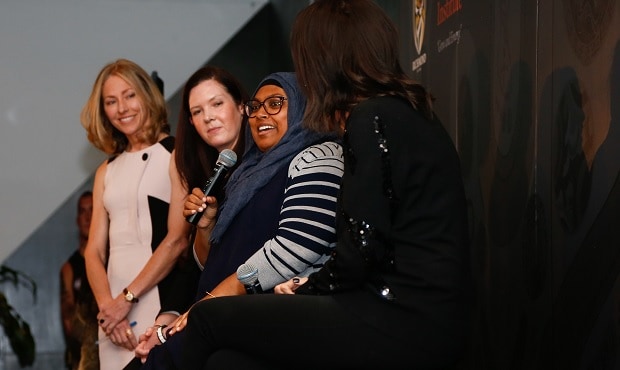 Melanie Fineberg, Manager of Social Marketing, Marketing and Communications for VicHealth, delivered some critical and startling facts in her key note presentation, which included the following:
• We know that achieving gender equality is imperative to building a culture of respect and non-violence in our community
• We know that sport is a powerful vehicle for change, especially in Australia, where sport is our national past-time. Sport can change the way women and girls see themselves, and the way communities perceive them. Seeing girls play sport challenges gender norms and stereotypes, and challenges the assumptions about the capability, status and value of women and girls
• We know that gender equality in sport brings benefits for us all:
o girls get to play sports all the way to elite levels, just like their brothers
o local club communities are enriched by deeper involvement of women
o elite team Boards make better decisions with diverse views around the table
• We know that change is happening. 2017 has been a big year for women's sport and it's been incredible to watch. We've seen:
o more female role models in the mainstream media
o more women getting physically active
o more people realising what we've known for a long time – sport is sport, regardless of who is playing!
• Women's sport is finally starting to receive the recognition and support it well and truly Deserves
• But, we also know that there is still more to be done:
o According to the United Nations Human Development Report, Australia ranks second globally on average human development, but 19th on gender equality
o Less than 10% of Australian television news media is dedicated to women in sport, compared with 81% dedicated to male sport
o Women are significantly less active than men and are significantly less likely to be involved in organised sport
• This paints a picture of a sports and physical activity landscape that remains heavily skewed towards men.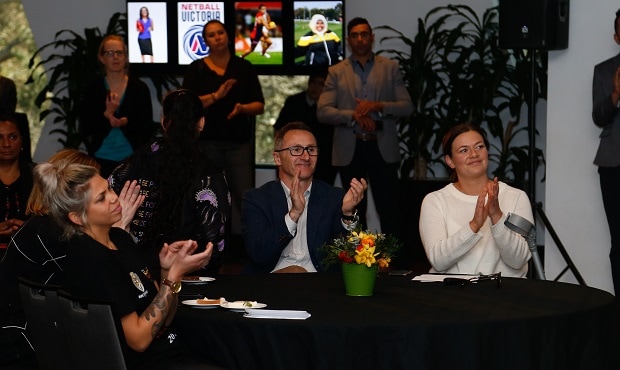 Korin Gamadji Institute's Program Manager, Thara Brown added, "the Lagunta Sisters Program is a fantastic opportunity to support our young Indigenous girls, providing a safe and culturally supportive environment in which ambitions, and gender and cultural challenges can be discussed and workshopped. The program also provides strong Aboriginal women role models for the girls to aspire to, including our coaches and guest speakers from the sports industry. Sport is the perfect platform to engage and connect our young girls; encouraging them to work together and focus on a common, healthy and achievable goal that will inspire them in all aspects of their life."
"Being a part of the Lagunta Sisters Program the last three years has given me opportunities that I wouldn't have had otherwise, says participant, Tayla Muir. The sixteen-year old from Mildura added, "I have met many inspirational Aboriginal females that have given me drive to achieve my goals and to believe that anything is possible. The sisters are bonded forever through our love of culture and netball, and I am proud to be a part of it."
To cap off the successful morning, the Lagunta Sisters travelled to Horsham to participate in the two-day Victorian Aboriginal Community Services (VACSAL) Carnival, with our U17 girls taking home the title.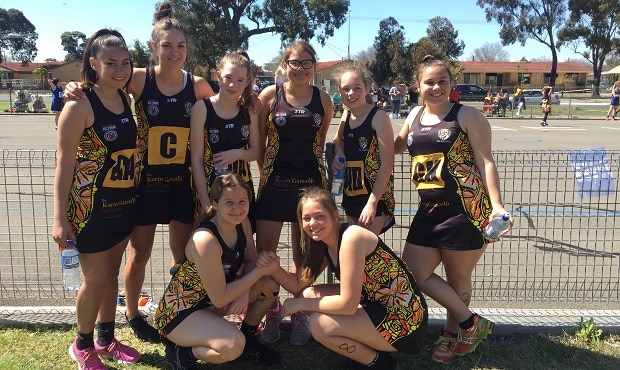 Lagunta Sister's under-15 side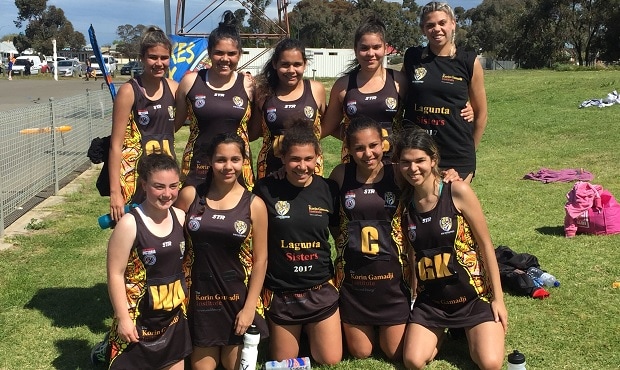 Lagunta Sister's under-17 side